We are in the process of building our retirement home. Our original thought had been to move our camp onto a foundation and add on. However, the contractor we met with last week said it would probably be more cost efficient to trash the camp and start from scratch. We'll probably get a second opinion on that but I have to admit that I rather like that idea. So I've been searching the web for ideas of doors, windows, home designs, etc. We're doing this on a budget so hardwood will probably be replaced with laiminate floors, and granite countertops with laminate countertops, etc. However, I think I want to go pretty high quality with things like doors and windows.
This kitchen is much like the one we just did at our home in Belgrade Lakes in terms of colors. I like the painted cabinets, kitchen island, wood floors. And it's very similar to how I see the new kitchen layout with the patio doors and deck.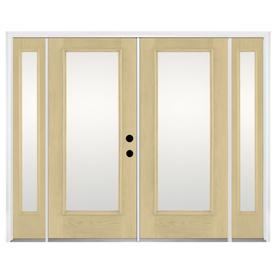 Love the ceiling.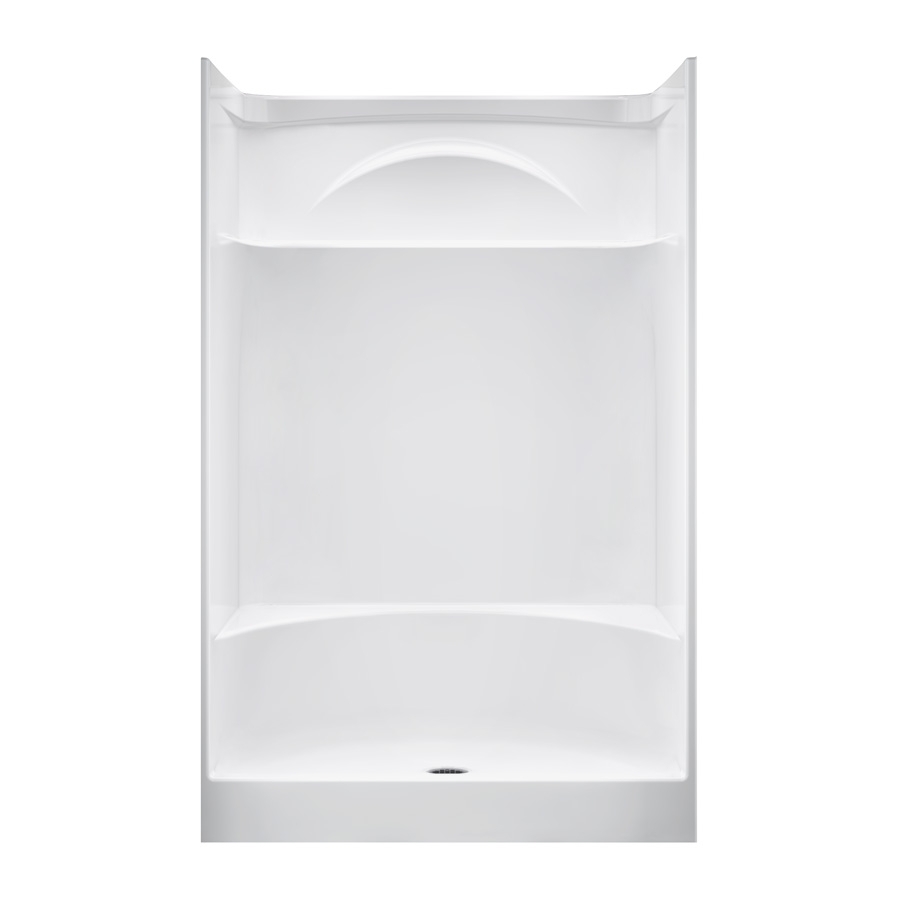 I think this is similar to the shower we have now which works perfectly well for us. I prefer a shower curtain over doors.
$448.00 76-in H x 48-in W x 36-in L White 1-Piece Shower
Smart technology, easy to clean, flexible, impact resistant material with touchable smooth backing
Smart Storage, wide bathing area features large shelves and deep ledges that can hold up to 16 standard size shampoo bottles
Smart installation flexible with a touchable smooth back surface for easy handling and fast installs
A tub with soothing water jets would be nice.
American Standard Cadet 6 ft. Acrylic Bathtub with Reversible Drain in White
Model # 2773.002.020 Internet # 100024978 Store SO SKU # 375520
5 / 5
$639.00
Definitely need a bathtub - a good deep soaker would be nice.
TOTO® ABY904N-01N Pacifica Acrylic Bathtub, Cotton White
Sold by: globalindustrial.com
Availability: Usually ships in 2 to 5 days
Stock No: WGB750760
Home Decorators Collection Hamilton 61 in. W x 22 in. D Double Vanity in Antique White with Beige Granite Top
Model # 0567200410 Internet # 203103974
4.7 / 5
$1,099.00 / each
Home Decorators Collection Essex 61 in. W x 22 in. D Double Vanity in Shuffolk Cherry with Marble Vanity Top in Black
Model # 1114800160 Internet # 203704485
Write a review Write The First Review Ask a Question
$873.99 / each
I think we want to go with a two story (well, three if you count the walk out basement below that you won't really be able to see from the entryway) cape with a two bay attached garage.
I like the extra upstairs space that a Greek Revival gives you but when you change it slightly it becomes a Gambrel and I don't really love the looks of those so much, even though they still give you the extra space.
This could be much like what ours would look like - a deck off the main floor, a smaller balcony above and a patio area below. Ours wouldn't have that ugly set of steps off the front. Any steps off that deck area would come off the side. I still find this design rather ugly and would have to think hard about whether the extra space on the top floor is worth it.
I don't really like the big roof overhang either - would rather get the sun.